About Jeanie Marshall
I am Jeanie Marshall, delighted to welcome you to Empowering Personal Development and to this page about me.

I've been consulting to others in the areas of personal development, professional development, and organization development for over twenty-five years. Included below is a more complete bio for me. Please also read about my foundational beliefs as a personal consultant.
I've been writing for the Internet since 1991, in the same areas of my consulting work. You'll find many of my writings published at a variety of web sites. Just do an internet search for "Jeanie Marshall."
To contact me for Personal Development Coaching and Consulting Services, please use the information on our Contact us page. I would be delighted to discuss working with you.
I Love My Work and Honor My Clients
Encouraging others is my passion. Watching people move from where they are to where they want to be is very exciting to me. Sometimes I serve as guide; sometimes I serve as a witness, and always I serve as one who holds the space for personal growth and self improvement.
Through my own journey, I have learned how important it is to move one footstep at a time and to honor the direction and the movement along the path. Even what looks like a giant step, is preceded and followed by a series of small steps and imprints on the sand. As the Taoist expression says, a journey of a thousand miles begins with a single step.
I know that a lot of people are charmed by hearing stories that someone was once extremely sick or financially devastated or deeply depressed and then overcame the problem or problems to be successful. I tell no such stories -- perhaps that is my story! I have moved through many problems, doubts, and challenges, but I choose to reflect just enough so that I can move forward with my life, not backward. This is also what I teach, so I must be an example of my own teaching.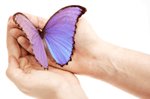 I dedicate this site to my clients. Without them, I would have no Articles, Self Development Techniques, Personal Development Quick Tips, or other resources to share with you. My clients inspire me with their questions, problems, intelligence, and responses. They are the co-creators of this web site and of all the work I do. They sharpen my intuition, evoke my wisdom, and show me the way to deeper meaning and happiness.
Through my writing, you can learn about who I am and how I see the world. I've read theory in lots of books and articles, but I write from my wisdom and experience.
More about Jeanie Marshall (The Official Bio)
As a Personal Development Consultant and Coach, Jeanie Marshall helps people to find the power within themselves to live more fully the lives they want to experience. She uses traditional resources and innovative approaches to help her clients move from where they are to where they want to be. She has a keen inner eye that assists her in perceiving the magnificence of her clients, even when they're telling disempowering stories.
One of her greatest gifts as a consultant and coach is to hold the vision of her clients' true desires until they're able to empower themselves to step into the vision. Her consultation sessions are playful, inspiring, empowering, and transformational. She says, "the most joyous part of my professional life is working one-on-one with clients, which is a partnership of co-creative, empowering ideas."
Jeanie Marshall has an M. S. in Human Resource Development and Organization Development. She consults by telephone in the areas of personal empowerment and organization development. You can find information about her books, guided meditation CD albums, and other products here at this web site.
For six years, she produced and hosted a local television show, Return to Center. She has also produced radio shows that have been broadcast over the Internet. She appears as a guest on television and radio shows and has produced guided visualization meditations on audio cassette tapes, CD Albums, and MP3 downloads. See more on Guided Meditations.
She has been actively involved in the human potential movement and organizational development for more than twenty years. She is a mentor, personal coach, facilitator, organizational development consultant, thought partner, personal development consultant, and a writer.
---
This Page is about Jeanie Marshall's Personal Consulting and Coaching