Energy Work and Clearing
I've developed this page to describe my own Energy Work sessions.
A little about my experience with
reading and working with energy for over 25 years.
Some client testimonials
How Jeanie Reads and Works with Energy
Long before I was able to articulate that I "read" energy, I was reading energy. I believe everyone reads energy to some extent. At an early age, I was able to see that the energy that flowed to an individual and the energy that flowed from an individual had the exact same feeling (or vibration, but I did not use that word as a 5 year old). And I noticed that everyone's flow of energy was a little different.
I paid attention with interest. With my quiet observations, I began to see patterns that helped me to draw conclusions about how individuals created their lives. Many people ask me "what kind of energy work" I do because there are many different kinds of modalities, and some are quite famous. I consider that I have learned my energetic techniques and empowering practices directly from Spirit, as a result of questions or needs of my clients. I have not branded this.
My Approach to Energy Work
Multiple channels of perception are used to perceive energy. Most individuals have one predominant channel and a secondary channel that is reasonably dependable. I have discovered that I can shift my channels or open them all at once. Channels of perception include seeing, hearing, taste, smell, touch/physical sensations, balance, feelings and emotions, and intuition.
I have a natural gift of being able to work with energy to clear energy fields and situations. I have also fine-tuned this natural gift over years of working with individual clients and groups. These days, I work exclusively by telephone (also non-video Skype if needed). In my earlier career, I worked with individuals in person; however, I find that working by phone is more effective and more focused.

One of the skills that facilitates deep and lasting change is called "holding a space." To someone who has not experienced this dynamic, it might sound passive. It is not passive, but one of the truly most empowering skills because I provide "space" for a person to stretch and transform. I really do not "do" anything "to" a client, rather I am a non-anxious presence who communicates directly with the person's higher consciousness. I also encourage clients to step into their magnificence.
While I have a sense of urgency for doing this work, I also have patience for the individual who is in the midst of change. This urgent-patience often looks like encouragement, always includes deep listening, is peppered with practical suggestions, and does not advocate maintaining the status quo when change is asked for.
I read multiple layers and levels of the energy field, which gives me information to support the change the client is seeking. When a client is confused about what he or she wants to change, I facilitate the first step toward clarity. To quote my special friend Dr. Michael Beckwith, "The pain pushes until the vision pulls." I help clients to be inspired to a compelling visions.
I develop practical, accessible methods for others to use to integrate or facilitate a change in their lives. All my energy work sessions include some instruction and/or energetic techniques to continue and further anchor the benefits.
Focused Energy Work
One signature process I have developed is "Focused Energy Work." For years, I have led clients through a Focused Energy Work process that centers and balances them, making them more receptive to the change that they desire in their lives. I have created some guided focused energy work visualizations so you can experience this process outside a session.
As soon as a client makes an appointment, I begin daily energy work. This generally results in some relief and greater clarity so that the session is deeper and more powerful. The daily energy work continues for 30 days following the session.
Client Testimonials

"Jeanie Marshall, my amazing and talented friend-Thank you from the peaceful core of my being for the awesome session. I was so delighted with the outcome, the path it opened for me to continue work in this direction is a blessing I will cherish...and share. I am so blessed to call you friend...I actually think you are a miracle vendor :) May you receive all you have shared with me in ten-fold."
Bea Rigsby Kunz, Sustainable/Organic Herb Farmer and Retired Educator, Petersburg, TN, USA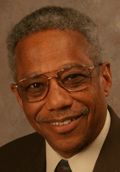 "During an energy tapping session with Jeanie Marshall, I experienced a marked shift during and after our session. I was able to release my feelings of powerlessness. I began to feel as though everything that had gone on in my life prior to this session was to prepare me for the breakthrough I was experiencing, everything felt 'right'. After our 1st round of energy tapping, I shifted from a level 9, feeling powerless and frustrated to a 4 level, I felt great exhilaration, highly energized and eager to get into action. After our second round of tapping, I felt a profound peace. I was centered, calm and poised, my sense of excitement was replaced by a certainty that all is well. I shifted from a 4 to a 1. I was certain of my well being. I had not had such an experience before this session.
"This was one of the most profound experiences of my life. Although this was not my first energy tapping session, I had not had so profound a shift with tapping or any other process or procedure. I would eagerly recommend Jeanie Marshall because of her professionalism, her high level of competence and her deeply caring nature. I am sure that any one I would refer to her would be well served."
Charles W. Thomas, Jr., Certified Life Mastery Consultant, Detroit, MI, USA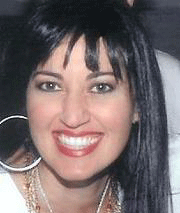 "As my energy tapping practitioner, Jeanie Marshall addressed issues that had overwhelmed me for a few months, causing me stress and anxiety, with no way out. Jeanie listened to my concerns and guided me patiently through the steps of the clearing. She repeated the process several times until my stress levels went from high to almost none in a matter of minutes. It felt as if a heavy burden had been lifted off my shoulders. It's absolutely remarkable how she's able to treat deeply rooted issues so quickly, with no negative emotional or physical implications. On occasions where the issues peek back, Jeanie provided me with the tools needed to deal with eliminating them effectively. I am confident that anyone will unquestionably benefit from QEC sessions with Jeanie, regardless of the intensity of their concerns. Her expertise, wonderful patience, wisdom and compassion gave me a sense of peace and comfort. I feel the highest esteem and gratitude for Jeanie Marshall, similar to a prophetic and enlightened presence that provides relief from confusion, harmonizes and comforts."
Mitra Rajabi, Pacific Palisades, CA, USA

"I had experienced a little "tapping" in the past; but I was not prepared for the "magic" I experienced in my Energy Work and tapping session with you, Jeanie. You exuded a wonderful energy of acceptance and caring -- you tailored everything specifically for me, perfectly. I felt great calmness and relief immediately following the session -- almost like I had spent a day or week at an expensive spa. The days following, I felt growing confidence that I could handle challenges with ease and without over-reacting -- couldn't do that before. What a powerful feeling! This confidence is actually spreading to many areas of my life. Jeanie, I'm so grateful -- you are amazing!"
Paulette Dorsey Tribulato, Life/Health Coach, San Francisco, CA, USA

"I wanted to check in as a follow-up from our energy session. It is still remarkable to me that during the session I could viscerally feel the release of "stuff" while feeling progressively tingly and uplifted. And the whole session occurred from a distance! I also felt really good and clear for days afterwards. The emotional clouds you helped to sweep away are still gone and it's been about 6 weeks. In fact, I'm trying hard now to remember what I even brought to the session. Thank you for guiding me in this powerful process from a grounded, heart-centered place. Your healing presence is, well, healing."
Lucrezia Mangione, Handcrafted Health, Silver Spring, MD, USA

"I'm so glad I was able to experience the energy clearing session with you! The initial pattern I chose to work on began to clear even before the session started. The way you wove my description of the issue into the clearing statements provided a clear and deep focus. I could feel my energy shifting in the session itself. I immediately felt lighter and have continued to feel better and to rely on the tapping techniques I learned to help me release negative energy whenever it comes up. Since our session the pattern we worked on together has continued to unwind itself over time and I've enjoyed more energy every day, less stuck feelings and a sense of lightness that has stayed with me. Thank you so much!"
Laura J. Brown, Holistic Health Coach and Business Consultant, Atlanta, GA USA

"Recently, I had an energy tapping session with Jeanie Marshall on a persistent emotional pattern around money and business. I had known Jeanie for five years as someone who is professional, with impeccable integrity and a depth of experience in executive coaching, meditation and energetic healing. At the end of the session, I felt much lighter. Within a few weeks, I was invited to participate in a large client project which is unfolding beautifully on all levels. And - the doubts I've had around the issues we explored haven't returned. If you are serious about unblocking what's holding you back in any area of life, I highly recommend Jeanie Marshall."
Karen M. Black, BSc MBA Toronto, Canada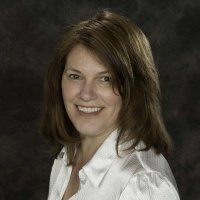 "I had my first private energy tapping session with Jeanie Marshall. I was very surprised at the effect of this clearing on my body. I was holding on to so much harmful stuff that the clearing brought up many emotions that I was not aware that I was holding. Thank you, Jeanie, for clearing these emotions from my body!"
Karen Toth, Feldenkrais ® Practitioner, Kitchener, ON, Canada
"I had been battling for over 10 years with weight management after becoming a mother of two. I had tried many different paths to reduce my excess weight, but somehow I was not successful. By some amazing grace I met Jeanie and she conducted an energy session with me. I have lost 8 lbs in just a month, something I wasn't able to do in years, and the weight management process is much easier now. Jeanie unlocked in me something that allowed me to overcome the hurdle. I feel so much happier and I enjoy seeing the reflection of my figure in the mirror. Jeanie has an amazing sense of perception and intuition about people. She can accurately laser in on a troubling issue and identify the cause. She is incredibly patient, caring, and professional. Thank you Jeanie!"
Marjan Rajabi, Information Technology Manager, Los Angeles, CA, USA
"I found the Energy Work to be a centering experience. It was an opportunity to focus on a life challenge, truly think about its impact on me and others in my life and crack it open to the light of God. It was an experience of self-acceptance (an acknowledgement that certain feelings exist), letting go (that negative emotion is not my natural state) and allowing God in, in whatever form that may take (i.e. unconditional love). I really like the tool of tapping as well – it has physiological benefits for well-being that are readily available. The first thought I had after going through the process was "Is it really that easy?" And it is."
Dan Skendzel, South Bend, IN, USA
"Jeanie Marshall is an amazing practitioner. She has had many years of prior experience helping people deal with difficult situations. She helped me clear out old issues from my childhood that were holding me back. I immediately felt relief from these useless thought patterns which didn't serve me. As the days went on, the initial all-encompassing relief that I had experienced faded, and in its place was a feeling of wholeness and peace. I am so grateful for Jeanie's work with me and plan to use her expertise on other conditions from which I want to be free. I highly recommend her for anyone who truly wants to conquer what's holding them back."
Nancy Peterson, Medical Librarian, Denver, CO, USA
"My sessions with Jeanie were incredibly remarkable. Long-held negative emotions arose and left quickly. My negative feelings around not being able to walk seemed to melt away. Even though I still have pain when moving, I feel much happier and able to focus on activities I can do. I feel so much more empowered now that I can visualize myself walking freely. I could not visualize this at all before Jeanie's sessions. My belief that I can walk freely again has sky-rocketed. I feel much more aligned and at times actually walking better. I also gained good knowledge on how to use energy tapping to actively keep myself uplifted any time I feel myself starting to go sour, an awesome empowering process. And Jeanie is an awesome healer/teacher!"
Nan T. Barber, Kennett Square, PA
Please Contact Jeanie Directly for
additional information on Energy Work
---
This page focuses on Energy Work Sessions
See Additional Articles in the Self Improvement Articles Section