DailyAffirm: Positive Affirmations
For Your Personal Development
Affirmations are powerful: intentional, positive affirmations are powerful in ways that enhance your personal development.
DailyAffirm, the Personal Development Program which first went online in 1995, is currently unavailable. DailyAffirm guided thousands of individuals in a powerful transformational process. This page gives you some history of the approach.
Thoughts, spoken words, and written statements are acts of creation which put into motion the ideas that are thought or expressed. To create the most empowering experiences, your words and actions must be congruent with your desires. You must affirm what you want, rather than what you don't want. If you want to be healthy, you must think and talk about health, not illness.
The focus of your attention determines your life experiences. Empowering and positive affirmations help you to hold your attention on the idea or thing that you want to manifest. Yes, of course, your attention will be distracted at times to what you do not want, but it is up to you -- and only you -- to re-focus your attention. And then you must do it again, and again.
DailyAffirm: A Process for Personal Development
I've offered DailyAffirm free of charge to the Internet community since 1994. This DailyAffirm personal development process is based on working with five different types of affirmations throughout the month, which can be used sequentially or concurrently. These are the five categories or steps of affirmations:
Working through this positive affirmations process in either an orderly or a haphazard way can support you on your path with greater clarity, freedom, and grace. Since this is a personal development process and not a linear step-by-step method, it's important to recognize that you may be receiving one moment, acting the next, and releasing the next.
A Different Theme Each Month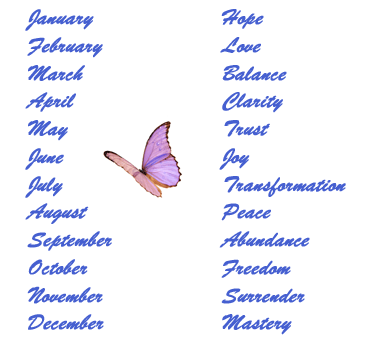 Additional Information
Articles about Affirmations. The five different types of affirmations are further explained, with examples, in the article Types of Affirmations. This article as well as others related to personal growth and development are posted in our Self Improvement articles section.
---
To Enhance The DailyAffirm Positive Affirmations, Please Visit:
Personal Development Articles and Self Improvement Tips