Feel Better One Thought at a Time
An Article By Jeanie Marshall

It's impossible to feel good all the time; to feel better is a powerful goal. Feeling really good can follow in time. One step at a time. One thought at a time.
I originally wrote this on September 13, 2001, subtitled "More Reflections on September 11, 2001." An online community I belonged to was talking constantly about the situation that had the attention of the whole world. It was not an easy time for anyone. I wanted to help to sooth the pain, to provide a process, to offer some hope. I didn't have any easy answers, just a way to begin the journey to healing.
I consider this is an empowering personal development process for anyone at any time in any situation. It reflects the concept of the law of attraction.
I harm or heal myself
One thought at a time.
I discover myself and others
One thought at a time.
I live my life
One thought at a time.
My telephone rings,
I choose a thought.
I choose to choose from among the many positive thoughts.
A connection with the outside world.
A friend. A client. Information. Happy News.
Appreciation. Technology. An answer.
Negative thoughts are just as plentiful,
I have explored those thoughts, too.
Negative thoughts pair up with negative feelings.
Negative feelings do not feel good.
And so in the middle of a cacophony of negative thoughts,
I find the least negative thought,
It is a lifeline out of the negativity.
That one thought helps me find a slightly positive thought,
And then a truly positive thought.
One thought at a time.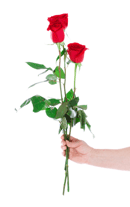 I do not leap to joy in the midst of disaster,
I move myself there,
One thought at a time.
From fear or despair,
I move to joy through many thoughts,
One thought at a time.
From mild irritation,
I move to joy in a few thoughts,
One thought at a time.
Images of explosions invoke in me
Feelings of horror and thoughts of injustice.
Of all the possible sad thoughts, I choose
The one that is the least sad.
I breathe.
From that less sad thought,
I choose a slightly more positive thought.
I have a right to choose a more negative thought,
But that makes me more sad, so I move the other way,
One thought at a time.
I am gentle with myself.
When I find myself in the midst of unhappy thoughts,
I move myself out of the unhappiness
One thought at a time.
I move myself to happiness
One thought at a time.
I do this everyday,
Many times a day,
One thought at a time,
to feel better.
Copyright © 2001, 2008 Marshall House. All rights reserved. Jeanie Marshall, Personal Development Consultant and Coach, has developed Empowering Personal Development to encourage you on your path.
NOTE: You may save this article, send it to a friend, or use it in your online publications, provided the above attribution paragraph remains with the article with both active links and you make no changes to the article.
---
This Article encourages you to Feel Better, One Thought at a Time
More Suggestions to Feel Better are listed in Self Development Techniques
See Additional Articles in the Self Improvement Articles Section